Triumph Over Adversity Festival
February 2023
Festival Sponsored by: Eric Shay and Steven M. Sorenson, MD
A cornerstone of the Philharmonic Society's programming, the Triumph Over Adversity Festival is a free, multi-day series of concerts and educational and community engagement offerings spotlighting underrepresented voices on and beyond classical music's stages.
Tickets are free, but reservations are required. Can't attend? Sign up here to view the livestreams for Recital No. 1: MASS on February 21st and the Creator Roundtable on February 23rd.
About Festival Artistic Director:
Davóne Tines, bass-baritone
DAVÓNE TINES, Musical America's 2022 Vocalist of the Year, is a pathbreaking artist whose work not only encompasses a diverse repertoire, from early music to new commissions by leading composers, but also explores today's pressing social issues through work that blends opera, art song, contemporary classical, spirituals, gospel, and songs of protest, as a means to tell a deeply personal story of perseverance that connects to all of humanity. Mr. Tines is the recipient of the 2020 Sphinx Medal of Excellence in recognition of extraordinary classical musicians of color and one of Lincoln Center's 2018 Emerging Artists.
Concerts & Events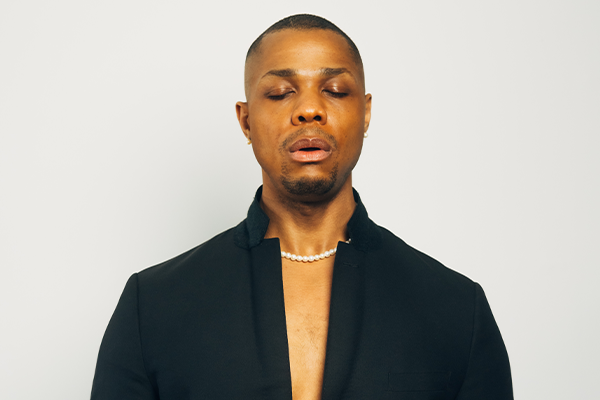 Recital No. 1: MASS
Tuesday, February 21, 2023, 7pm
Orange County Museum of Art
Through recontextualized Bach arias, Caroline Shaw's Mass, and religious ritual, Davóne Tines invites listeners to explore human existence and spirituality in his Mass No. 1. Woven into this performance are arrangements of spirituals by Tyshawn Sorey, Moses Hogan, and Margaret Bonds, as well as Julius Eastman's powerful a cappella work, Prelude to The Holy Presence of Joan d'Arc.
Praised in The New Yorker, critic Alex Ross commends The Mass' ability to "traverse multiple centuries and worlds" while grounding audiences with "the taut resonance of one voice: a timbre at once grand and fraught, potent and vulnerable."
This opening performance of the Triumph Over Adversity Festival is co-presented by the Philharmonic Society of Orange County and the Orange County Museum of Art.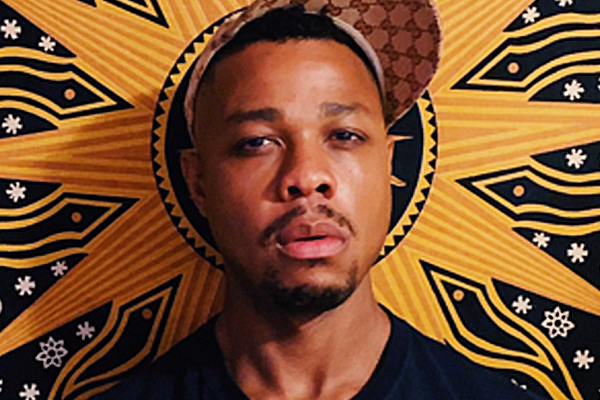 Creator Roundtable
Thursday, February 23, 2023, 1pm
Orange County Museum of Art
Join the conversation about how to make impactful and relevant work within an arts institution today. Hear insights from the intersection of creator and administrator as they discuss what it takes to find the balance of both roles.
Roundtable will include Festival Artistic Director Davóne Tines, Philharmonic Society President and Artistic Director Tommy Phillips, UCI's Claire Trevor School of the Arts Dean Tiffany Lopez, and LA Phil's Associate Director of Learning Sarah Little.
Creative Workshop Showcase
Friday, February 24, 2023, 7pm
Orange County School of the Arts
This showcase features works created and performed by students from Orange County School of the Arts' Classical Voice and Popular Music Conservatories. This is the culmination of the students workshopping and delving into the creative process with Festival Artistic Director Davóne Tines over several months.
Creative Workshop presented in partnership with Orange County School of the Arts.